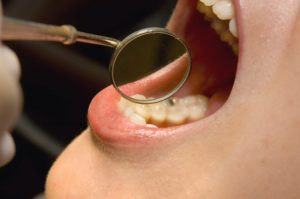 If you're like me, decision making doesn't come easily. It can be especially difficult when you're choosing something as important as who will care for your and your family's teeth — but finding an excellent dentist to visit again and again is one of the best ways to maintain oral health. If you still haven't found a team of dental professionals you can count on, these tips will lead you to the Bowie dentist that's just right for you and those you care about most.
Your Bowie Dentist Should…
…Offer a variety of services
When you're looking for the dentist that's right for you, one of the first things you should check is the services they offer. You want one that provides more than just the basics — you may not need dental implants or root canal therapy now, but you never know when you or someone in your family will. And when that day comes, you don't want to have to start the search all over again.
…Focus on prevention
Of course you want a dentist that offers a variety of services, but he or she should always focus on prevention first. All good health care providers know that it's best to stop problems before they start, so emphasis on twice annual cleanings, checkups and x-rays is something to look out for when you're picking your dentist in Bowie.
…Put you first
Your dentist's main concern should always be you and the health of your teeth. That means he or she should always have time to listen to you, and truly hear your questions, concerns as well as your smile desires. If your dentist is rarely available to talk, or if he or she always seems too busy when you do get the chance to chat, do yourself a favor and keep looking for the one who will give you the time you deserve.
…Be convenient for you
The best dentist is the one you will visit every six months. To make things easier on yourself, and to increase the chances that you'll keep and maintain those twice annual appointments, look for a dentist that's conveniently located, and open when you need them to be.
You've Found the Dentist Bowie Trusts
When you keep this checklist in mind during your search for the best dentist in our part of the state, you're sure to land on the professional team at Ambiance Dental Spa. We're here to help you and your whole family maintain optimal oral health — so call us to see the difference a good dentist can make.