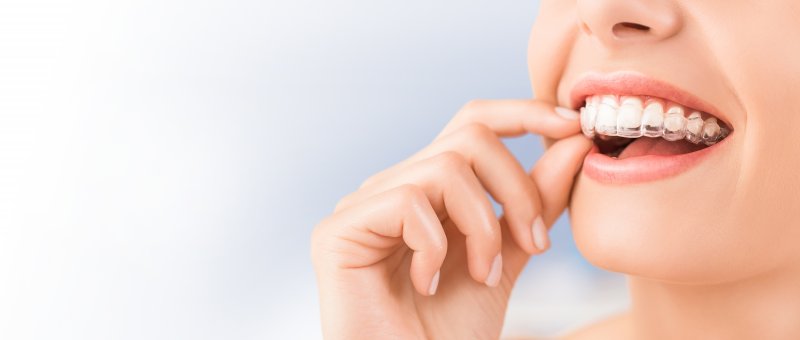 Do your teeth need straightening? Is your bite misaligned and causing chronic jaw pain? No matter the orthodontic problem, you may be considering at-home aligners to fix your smile. But are they the right option? Should you wait to see a professional who can better treat your problem and offer longer-lasting results? Spend some time learning more about these quick-fix treatments and why clear aligners like Invisalign area much better solution.
What is Smile Club Direct?
Smile Club Direct is a DYI (Do-It-Yourself) way of straightening your teeth. With clear trays that are produced by Align Technology, this method of orthodontics is administered with the help of teledentistry. Identifying as a "doctor-directed, at-home" process, patients provide a mold of their teeth and, in return, receive customized trays to wear throughout treatment.
Instead of meeting with a dentist for follow-up appointments, patients are responsible for monitoring their progress.
What is Invisalign?
Invisalign are clear aligners that are provided by a licensed dentist or orthodontist. Similar in appearance to the trays used with Smile Club Direct, the process is far different, allowing the dentist to capture impressions of a patient's mouth and monitoring their progress throughout treatment. This ensures no problems or issues are developing and results are successfully achieved in the end.
Patients are also expected to maintain regular dental checkups, so the dentist can evaluate tooth movement and realignment.
Why Avoid Smile Club Direct and Instead, Choose Invisalign
Even if the idea of forgoing dental visits sounds enticing to you, think twice before you choose products like Smile Club Direct. Here's why:
There is no personal relationship with a dentist or orthodontist. With Invisalign, you have someone who has your best interest in mind and will take the necessary steps to ensure your smile looks and feels it best when finished with treatment.
Should something go wrong while wearing Smile Club Direct aligners, you won't have a dentist to see. Although they will pair you up with a professional, it is likely they're also taking care of numerous other patients, so you'll be left with unfavorable results and no one to help you. With Invisalign, you have a dentist/orthodontist taking care of your smile from start-to-finish.
You're putting your smile in the hands of a computer and not a professional. This can open you up to multiple risks (i.e. damaged or missing teeth). By choosing Invisalign, you have a licensed dentist who is trained and equipped to ensure this does not happen to your teeth when finished with treatment.
You're seeing someone who doesn't practice medicine. This should be a red flag. The American Association of Orthodontics has issued complaints in 36 states regarding Smile Club Direct. In violation of dental practice statutes, it is highly recommended that patients only seek orthodontic treatment from a licensed professional.
When it comes to your smile and oral health, don't leave it up to chance. Make sure you're putting your trust in the hands of someone who has the knowledge, training, and skill set to treat orthodontic problems. Although it may be more of an investment on your part, you'll be pleased with the results you achieve.
About the Author
Dr. Clarine Green Hightower attended Howard University College of Dentistry before completing an Advanced General Residency. Gaining experience in various dental offices throughout the Washington Metro area, she and the team at Ambiance Dental Spa are pleased to see patients of all ages. When it comes to orthodontic issues, Dr. Hightower can provide Invisalign clear aligners to straighten teeth, adjust misaligned bites, and improve smile aesthetics. If you need additional information about Invisalign, contact us at (301) 262-2624.