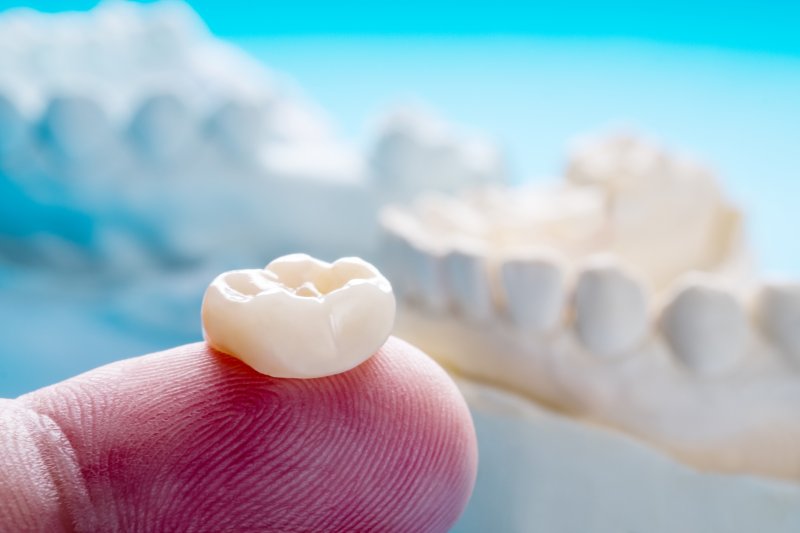 Have you been told that you need a new dental crown? While it may be tempting to put it off due to the COVID-19 pandemic or fear of costs, waiting until the end of the holiday season isn't a good idea. You can rest assured that the office is safe as a result of a multitude of safety precautions being taken. You are only putting your oral health at risk and may even lose out on your dental benefits. Continue reading to learn why you need a crown now and how your dental insurance plays a role.
Why Do You Need a Crown Now?
Crowns are often times needed after an injury, or decay compromises a tooth's structure. It is used to provide protection from future chewing forces. If you don't get one right away, you are putting your tooth at risk. Here's what could happen.
Exposure to bacteria: If your tooth isn't being protected by a crown, it could endure more decay, or you could end up dealing with a painful infection. This is because it is being exposed to potentially harmful bacteria in the mouth.
Additional damage: When your weakened tooth isn't being protected, you're leaving it vulnerable to break down even further. Without treatment, this damage will only get worse. At this point, you may require a root canal or extraction.
Irritation of mouth tissue: If the damage to your tooth has left rough or broken surfaces behind, you could develop sores and painful irritation of the soft tissues in your mouth.
Why Should You Get Your Crown Before the End of the Year?
If you have dental insurance, it is important that you know that all of your unused benefits will likely expire at the end of the calendar year. Your annual deductible is the amount of money that need to pay out of pocket each year until you are able to take advantage of your benefits. But every January 1, this amount will reset, and you will need to pay it again. If you've met your deductible for this year already, you are much more likely to save if you get your crown now instead of waiting till after New Year's.
If your dentist said that you need a dental crown, there is no better time to get one than now. This way, you can avoid future oral health problems and expenses as well as save money on your crown.
About the Author
Dr. Clarine Green Hightower earned her dental doctorate from the Howard University College of Dentistry and has attended numerous continuing education courses since then. She created Ambiance Dental Spa and has been working there for 13 years now. Her practice is in-network with numerous leading carriers. For more information on dental crowns or to schedule an appointment, visit her website or call (301) 262-2624.