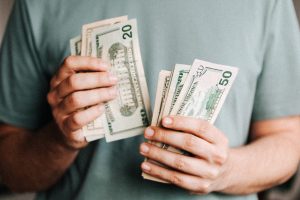 If you're like many Americans, you're probably looking for ways to cut back your monthly expenses. The last thing you need is a bill for root canal therapy. However, if you wait to have your tooth treated, you might lose it. Instead of paying for a root canal, you'll have the expenses of an extraction and replacement tooth. Various factors affect root canal costs, but it's cheaper than losing a tooth. You have several options to reduce the amount you'll pay, so you can get the care you need, even if money is tight.
Cost of Root Canal Therapy
Every mouth and situation are unique, so there's no flat fee for root canal therapy. Many things can affect how much you'll pay, including:
Location of Tooth: Generally, the further back in the mouth you go, the more complex the procedure because the molars can have multiple roots.
Severity: The sooner the tooth is treated, the less damage your dentist will have to repair.
Retreatment: If a tooth has already been treated with a root canal, repeating the procedure can be more expensive than the original repair.
After examining your mouth, your dentist will create a personalized treatment plan and estimate, so you'll know exactly how much you'll have to pay.
Use Your Dental Insurance
If you pay premiums for dental insurance every month, you have access to affordable services. Every policy differs, but most dental insurance can be used to offset the cost of root canal therapy. Although it's not likely your benefits will cover the entire cost, they can lower the amount you will pay for certain steps in your treatment, like imaging, impressions, anesthetic, or dental crowns. Depending on your situation, your insurance can pay up to 80% of the cost after meeting your annual deductible.
Payment Options for Root Canal Therapy
Besides using your dental insurance, many dentists offer various payment options to keep a healthy smile affordable. Don't worry if you don't have insurance because many dental practices offer in-house membership plans for discounted rates for common services.
If you have any out-of-pocket expenses, you can pay for your care using monthly installments with little or no interest through a third-party financing company, like CareCredit. Your dental team will review all your payment options to find the solutions you need to rehabilitate your tooth before it's too late.
A root canal doesn't have to cost an arm and a leg. Don't wait to schedule an appointment for root canal therapy to save your smile without the stress of paying another bill.
About Dr. Clarine Green Hightower
Dr. Hightower earned her dental degree from the Howard University College of Dentistry and completed an Advanced General Residency to provide services for patients of all ages, including children. She has pursued advanced continuing education in many specialties, like cosmetic dentistry and clear aligners. If you need root canal therapy, contact our office today to request an appointment.