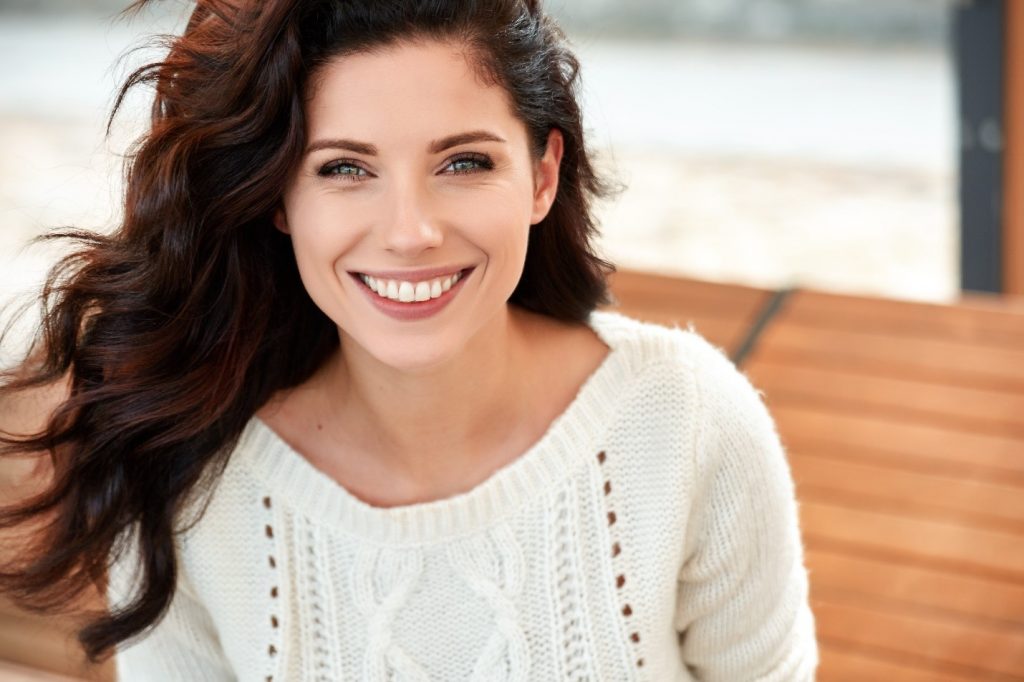 In the United States, 74% of adults have crooked teeth. additionally, a recent study found that 33% of people are unhappy with how their smiles look. Fortunately, cosmetic dentistry offers a range of procedures that can help correct aesthetic issues to give you the gorgeous grin you desire. Read on to learn four common cosmetic dental flaws as well as how your dentist can fix them.
Issue #1: Stained or Discolored Teeth
If you're one to drink a fresh cup of coffee or tea in the morning or to have a glass of red wine or cola with dinner, you've probably noticed that your teeth no longer look as bright as they once did. Though this dental staining may make it difficult for you to enjoy flashing a smile, there are a few procedures that can help.
Porcelain veneers and dental bonding can be placed to cover up discoloration. You may also want to ask your dentist about teeth whitening. In-office whitening can lift stains from your smile in around an hour, and at-home treatments allow you to brighten your beam over a few weeks.
Issue #2: Crooked or Gapped Teeth
Having crooked or gapped teeth can cause your smile to look uneven. This can also create crevices where food particles and bacteria can gather, which raises your risk of cavities. Invisalign treatment utilizes a series of clear aligner trays to slowly move your teeth into the ideal position in the same way as braces. Some orthodontists also offer Six Month Smiles, which uses tooth-colored brackets to correct crooked teeth and close gaps in a short period.
Issue #3: Chipped or Cracked Teeth
If your teeth have chips or cracks in them, this may make your smile look lopsided. Porcelain veneers can cover up these aesthetic issues to give your smile a more pleasing look. You can also use cosmetic dental bonding, which costs less but isn't as durable, to fix the same cosmetic problems. If the damage is more severe, your dentist may use a dental crown to repair the tooth as well as improve its look and function.
Issue #4: Small Teeth
When you have small teeth, this can prevent your smile from looking uniform and may make it less dazzling than it could be. Fortunately, there are a few procedures that can help. Both veneers and dental bonding can be applied to the teeth to slightly change their shape. Additionally, though dental crowns are often used to repair damaged teeth, they can sometimes also be utilized to make small teeth look bigger and more uniform.
Though cosmetic dental flaws are bound to develop over time, that doesn't mean you have to live with a smile you don't love. Make an appointment with your dentist to discuss your options and achieve the beautiful smile of your dreams!
About the Practice
Ambiance Dental Spa aims to make your visit to the dentist as relaxing as possible. They offer a spa-like atmosphere to help you feel calm and refreshed throughout your appointment. If you have cosmetic dental flaws, they offer a range of solutions to get your smile on the right track. To schedule an appointment with Ambiance Dental Spa or for more information on how they can help you fix cosmetic dental flaws, call their office at (301) 262-2624 or visit their website.