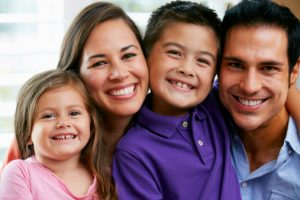 Making sure you and your family enjoy all the benefits of a healthy and happy smile is the number one priority at Ambiance Dental Spa, the family dentist Bowie, MD, turns to for comprehensive dental care that includes preventive, restorative and cosmetic dentistry, as well as periodontal therapy. Concurrent with our concern for your dental health, we also want to ensure that all of our patients understand their dental insurance benefits. To an extent, much of understanding dental insurance requires knowing the difference between medical coverage and dental coverage.

The two are distinct because dentistry and medicine are practiced differently. As your general dentists, Dr. Clarine Hightower and Dr. Yumna Valiulla are focused on preventing dental problems before they begin. That's why we encourage patients to schedule regular checkups every six months, so we can clean your teeth, provide fluoride treatments and dental sealants and other services that help to ensure your dental health.
Medicine, on the other hand, tends to be more reactive than preventive. Although there are a number of important immunizations, generally speaking it can be difficult to prevent common illnesses. For example, we know that if you could you'd certainly want to prevent your child from developing a painful ear infection. However, predicting when such an infection will develop is hardly a reliable component of treatment. Antibiotics are usually the preferred treatment after your pediatrician has diagnosed the infection.
Thus, dental insurance plans are designed to cover the costs of prevention, while medical insurance plans shift monetary resources in the direction of treatment after the diagnosis of illness or injury. With this in mind, most dental plans have an annual limit that is intended to encourage beneficiaries to use their benefits for preventive dentistry before the year ends. Be sure to check your plan to determine your maximum. Of course, if you need any help interpreting your plan, you can always call our office.
Schedule an Appointment Today
Don't let the end of the year creep up before you've used all of your dental insurance benefits for you and your family. Call Ambiance Dental Spa, the general dentist Bowie, MD, trusts to provide the best family dentistry. Contact us today for an appointment. Located in Bowie, MD, we serve patients from Glenn Dale, Lanham, Goddard, Greenbelt, and Crofton.