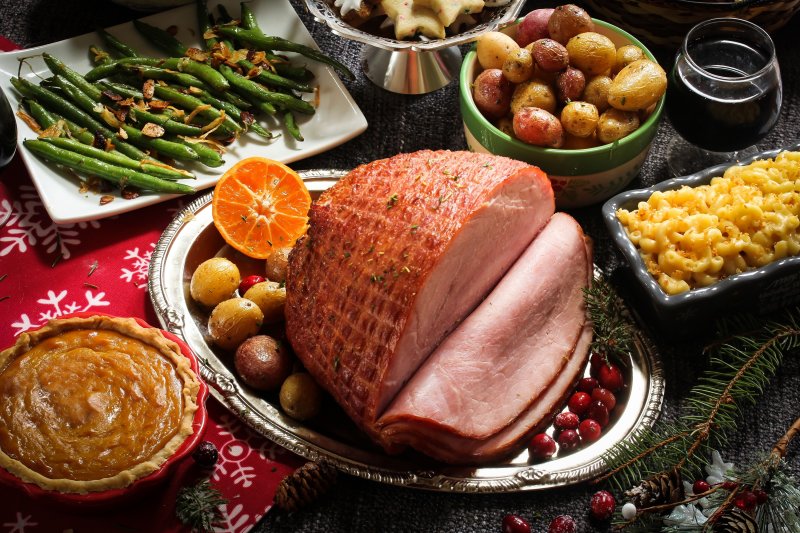 The holidays are a time when people cut loose. You sleep in, stay up late, and eat as much as you want. As it turns out, this bacchanal can be pretty hard on your teeth. This can be especially true if you have dentures; if you don't take care you could do some serious damage to your prosthetic. Here's a brief guide on which foods to indulge in and which to avoid.
Avoid: Sticky Sweets
Sugar doesn't just feed us, it also feeds the bacteria in our mouths. Those bacteria generate mild acid, which can irritate the gums that are supporting your dentures. The problems compound if what you're eating stays in your mouth for a long time, which sticky sweets tend to do.
There's also the potential that, while chewing, your dentures can come apart from your gums. That means bacteria can enter and set up shop, causing gum disease. All that to say, you should be careful with caramel and candy canes this holiday season.
Indulge: Turkey
Tiny Tim, rejoice! Thanksgiving turkey is one of the most important meals of the year, and also happens to be great for your oral health. Turkey is rich in phosphorous, which strengthens your gums and bones. That gives your dentures more to grab onto. Turkey is also softer than other meats you might have this time of year, like steak, so there's less of a chance of your dentures coming loose while you eat.
Avoid: Nuts
Nuts are tough to chew, meaning they put stress on your dentures that can separate them from your gums. They also tend to shatter into tiny pieces that can get under your prosthetics, causing significant pain. You might want to skip the chestnuts this December, and just enjoy the open fire.
Indulge: Soft Cheese
When it comes to dentistry, cheese is sort of a superfood. It's full of calcium, it's antibacterial to prevent gum disease, and its pH balance isn't erosive. All these things make it great for your bone and gum health. Soft cheeses are also mercifully easy to chew. While it's hard to recommend pizza as a healthy option, cheese itself is a good indulgence.
Avoid: Alcohol
It should go without saying that you should drink in moderation, but many people are unaware of the effects alcohol can have on your dental health. Alcohol can make you dehydrated which, among other things, affects your saliva production. Saliva is critical to your mouth's natural cleaning process, and a dearth of it can result in sugar and bacterial buildup. Just another reason to drink responsibly over the holidays.
As with everything, these foods are fine in moderation. The most important thing is to keep up your dental maintenance. If you do that feel free to cut loose. Just a little bit, anyway.
About the Author
Dr. Clarine Green Hightower is a graduate of the Howard University College of Dentistry with decades of clinical experience. When Dr. Hightower created Ambiance Dental Spa in 2007, her goal was to give patients the best possible dental care in a calm and comfortable environment. If you have further questions about how to care for your dentures, you can reach Dr. Hightower via her website or by phone at (301) 262-2624.