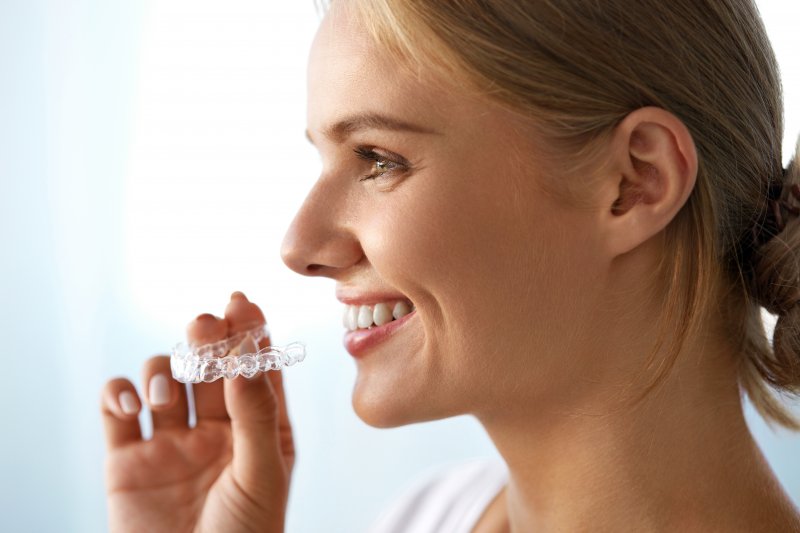 Do you want to straighten your smile, even though you've already undergone traditional orthodontics? If so, then you're probably considering getting Invisalign—a faster and more discreet way for a perfectly straight smile! But is it possible to wear Invisalign after braces? Keep reading to learn how clear aligners correct your teeth and the advantages they come with.
What Is Invisalign?
The Invisalign treatment consists of you wearing a series of clear aligners to correct your teeth alignment. You'll be required to switch to the next trays every week or two. By putting consistent pressure with each set of aligners, your smile can become perfectly straight in 12-18 months!
Can Invisalign Work Even If I Had Braces?
Of course, you can! Even if you previously wore braces, you are likely a good candidate for clear aligners. Most adults who had braces as teens make up a major portion of Invisalign patients. While you can correct your teeth alignment again with this option, there are some limits to what this treatment can do. If you're experiencing more serious misalignment issues, then you may need to have metal braces instead of Invisalign. This shouldn't be an issue if you've already had braces.
What Are the Advantages of Invisalign Over Braces?
Those who've had traditional orthodontic treatment might recall some of the major drawbacks during the long and tough procedure. Here are several advantages you can enjoy with Invisalign that far exceed metal braces:
Faster treatment time
Increased comfortability
Fewer checkup appointments
Accurate alignment
Provides discreetness (virtually invisible trays)
Much easier to clean your teeth, as the aligners can be removed
If you need to realign your teeth again after braces, then Invisalign can be a great option for you. Most people won't even know that you're going through the treatment unless you tell them. Once you've finished your last set of trays, you can be sure to enjoy a straightened smile again. Speak with your dentist if you're interested, and they'll be glad to discuss your treatment plan!
About the Author
Dr. Clarine Hightower studied and earned her dental doctorate from the Howard University College of Dentistry. For over a decade, she's provided outstanding, comprehensive, and passionate dental care in her spa-like office. She also regularly seeks continuing education training to remain up-to-date on the latest advancements in dentistry, especially in Invisalign. If you'd like to know more about Invisalign or wish to schedule a consultation, visit her website or reach her at 301-262-2624.