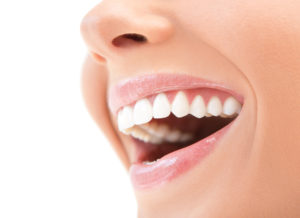 With a new way to achieve straighter teeth on the rise, many patients have questions about how the Invisalign process works. That's totally understandable! If you don't want to be subject to traditional orthodontics or their naggy metal brackets and wires, then you're reading the right post.
Here's more information about the Invisalign treatment that's changing how people feel about their smiles.
How does Invisalign work?
The Invisalign system is made up of a series of smooth, practically invisible plastic trays to gently shift your teeth into straighter positions. These aligners are custom-fit just for you and apply non-invasive pressure to your teeth to help them slightly move a little bit at a time.
The only thing that you must do is simply wear one set of aligners for about two weeks. The only time you should have to remove them is to eat, drink, brush, and floss. As you get further into your treatment, you will replace each aligner with the next in the series until you have that dream smile that you've been imagining.
Is the Invisalign treatment painful?
The main reason patients shy away from other orthodontic treatments like traditional braces is because they cause discomfort with aggressive tightening appointments. Most people complain about their teeth and gums being sore, their jaws hurting when elastics are added to their treatment, and soft tissue injuries that could occur from the rough metal in their mouth.
When you choose to use the Invisalign treatment, the process is gradual and comfortable. Most patients experience slight pressure after switching out their old aligner for a new one, but that's a sign that Invisalign is working! In fact, just about 4 million patients have experienced this convenient, comfortable treatment.
How long does Invisalign take?
The length of your Invisalign treatment depends on your particular teeth. What issues are at hand? Do your teeth overlap or are they spaced? The best way to come up with an accurate prediction is to schedule an appointment with your cosmetic dentist.
If we're speaking averages, a typical Invisalign case takes about 8 to 12 months. In comparison to traditional braces, that's extremely fast!
Reap the Benefits of the Invisalign Treatment
Besides being a modern and discreet, Invisalign aligners fit well into people's busy lives by:
Having the ability to be removed for brushing, flossing, meals and special occasions (graduations, weddings, and other special events).
Having the ability to keep your soft tissues and gums injury free.
Simplifying home oral hygiene and professional cleanings at Compassionate Dental Care.
Keeping your diet the same so you can enjoy the same foods.
Simply trading our aligners for the next in line rather than painful wire tightening appointments.
If you're ready to truly benefit from a better smile, you don't have to wait until the end of your straightening treatment to smile with confidence. Ask your dentist about Invisalign today!
---
About the Doctors
Dr. Clarine Green Hightower opened the Ambiance Dental Spa in 2007 and it has been her mission to "change the way you viewed your typical dental office." After pairing with Dr. Yumna Valiulla to create that revolutionary dental experience, they've been able to change the way people feel about their appearance and smiles by offering modern treatments like Invisalign. If you would like to speak to either of our dental professionals, feel free to reach out to our Bowie office.