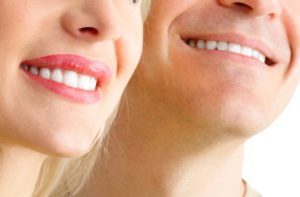 The New Year has just begun. Why not kick it off with a resolution to enhance your smile? If the smile you see every day—and everyone around you sees, too—could use a complete cover up, then consider porcelain veneers. Also called dental veneers, these cosmetic wonders are designed to transform your smile in just two appointments with Dr. Hightower or Dr. Valiulla at Ambiance Dental Spa in Bowie, MD.

In Bowie, Veneers Make Beautiful Smiles
Lucky and rare is the person who has a perfect smile. But you can have a perfect looking smile with porcelain veneers, which are ultra-thin layers of dental porcelain that are adhesively bonded to your front. Each tooth is outfitted for an individual veneer, so the size and shape are ideal for all of the different teeth that make up your smile.
Porcelain veneers can correct a number of cosmetic flaws in your smile, including:
Chipped teeth
Cracked teeth
Teeth that are slightly crooked
Misshaped teeth
A tooth that is proportionally too small
Teeth that are permanently stained or discolored
No matter what is making you unhappy about your smile, porcelain veneers can give you a new smile that will make up happy and proud.
Getting Porcelain Veneers in Bowie
You'll need to set aside some time to receive your porcelain veneers… but the results are well worth it! Two separate appointments are necessary. At your first visit, one of the dentists at Ambiance Dental Spa will prepare the surface of your teeth. A thin layer of each tooth's enamel surface needs to be removed to make room for the veneers. Once your teeth are prepped, we'll take an impression of the teeth so our dental lab can create veneers that fit seamlessly and comfortably in your mouth. This impression also allows us to make the temporary acrylic veneers you'll wear during the time it takes the lab to make your permanent, which is usually around two weeks.
After that time, you'll return to our Bowie dental practice where we'll remove the temporary set and check to make sure each individual veneer is the perfect size, shape and color for its corresponding tooth. Once confirmed, the veneers are bonded to your teeth, giving you a beautiful new smile.
Call Our Office Today
To consult with Dr. Hightower or Dr. Valiulla at Ambiance Dental Spa in Bowie, MD, about whether or not porcelain veneers are the right cosmetic treatment for you, schedule an appointment today. We serve patients from Glenn Dale, Lanham, Goddard, Greenbelt, and Crofton.