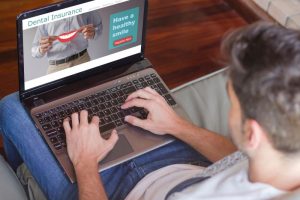 Are you in the process of shopping for your next dental insurance plan? You might have a lot of options in front of you, and all of the insurance lingo can be confusing at times. How can you settle on the policy that best fits your needs? This blog post provides some information that you should keep in mind as you are narrowing down your options.
There Are Different Kinds of Plans
There are a few different types of dental insurance plans. The two most popular ones are:
Preferred Provider Organizations (PPOs). PPO dental plans allow you to choose your own dentist; you can even visit practices that are outside of your insurance network.
Health Maintenance Organizations (HMOs). HMOs require you to receive care only from dentists who are in your insurance network. They tend to have a lower premium than PPOs, but most patients prefer a more flexible option.
Different Plans Provide Different Coverage
It is common for dental insurance to completely cover the cost of preventive care, including things like cleanings, exams, and routine X-rays. You may also receive 50 – 80% coverage for fillings, crowns, extractions, and other restorative services.
However, since dental insurance plans can vary greatly, you need to be sure of what coverage you are receiving before you make any commitments. For example, some plans cover dental implants, whereas others do not. Another thing to keep in mind is orthodontic coverage; most plans do not cover braces and clear aligners for adults, but a handful of premium options do.
There May Be a Waiting Period
If you know you have a cavity, gum disease, or other oral health problems, it is important to note that many dental insurance plans have a waiting period of 6 – 12 months before they cover restorative services. If you buy such a plan, you should not postpone care until the waiting period expires; it would be better for your oral health to pay for your treatment out of pocket.
However, if you already have dental insurance and you switch to a new plan, the waiting period is likely to be waived.
You May Be Eligible for a Group or ACA Plan
Some employers provide dental insurance to their employees, so it would be worth talking to the HR representative at your workplace to find out if you have any dental options. You might end up saving quite a bit on your policy.
You might also qualify for a dental plan through the Affordable Care Act's marketplace. Open enrollment starts in November, so that would be a great time to see if you qualify for subsidized coverage.
Shopping for dental insurance can be confusing! Do thorough research so you can confidently choose a plan that fits your needs and budget.
Meet the Practice
Ambiance Dental Spa is proud to offer a broad range of general oral health services to our community. Our insurance-friendly practice is in-network with several popular plans, and we are also eager to help patients use out of network PPO benefits. To learn more about how we can help you save money on top-quality dental care, contact our Bowie team at 301-262-2624.